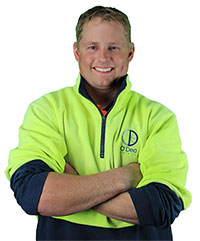 Cool Your Summer, Warm Your Winter with O'Dea Solar + Electrical
Split Systems
Hot or Cold, We've Got You Covered.
Call us today to get a free quote for a suitable sized system for you and your family. At O'Dea's we will source the system, complete the install, and maintain your system year-round.


Certified, Qualified & Affordable
Not only are our team Qualified Electricians but they are also qualified in Split Air-conditioning and Heat Pump Installations, whilst also offering the best standard of electrical safety in Crystal Brook & surrounding areas.
We are always receiving additional training to stay on top of the latest in electrical safety and the ever-changing technologies. So you'll receive service from electricians you can trust, at a price that you'll be more than happy with!
Your next Air Conditioner is an O'Dea Solar + Electrical Air Conditioner.